A day out on the water in February isn't top of my list and so as our confidence in the forecast for strong winds grew as the day drew nearer we wondered if we'd live to regret it.
We'd had this date in the diary for a couple of months hoping the winds would be light enough to play with the spinnaker. As we slipped our moorings at 0700 in the shelter of the Hamble, we didn't let the light winds fool us.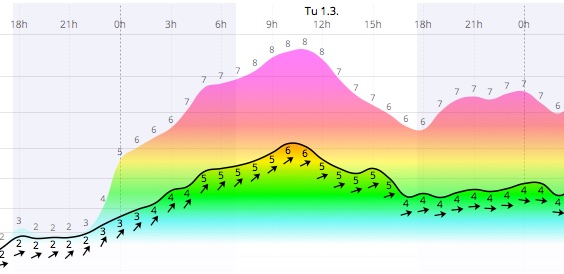 We knew the winds would be very strong and I was a little uneasy not having been out in a 27′ yacht in such conditions. Given strong wind against tide we opted to sail up Southampton Water to avoid a nasty beat back from the eastern Solent at the end of the day. Peter decided to use the smallest jib and single reef the main.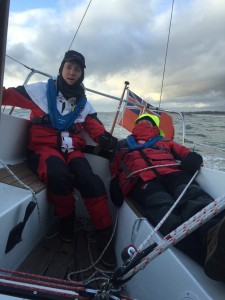 Frankly, I was shocked all day at how 'in charge' Windchat was in such strong winds. The sea state was only ever moderately choppy but the winds were consistently 25 knots true and very gusty (as shown by the graph produced by the Sotonmet data logger). Although this only records true wind, we noted speeds in the mid 30's several times. Sure, we had to pay attention as the gusts came but she sailed carried on effortlessly. At no time did we need to reef her in – she was never over powered.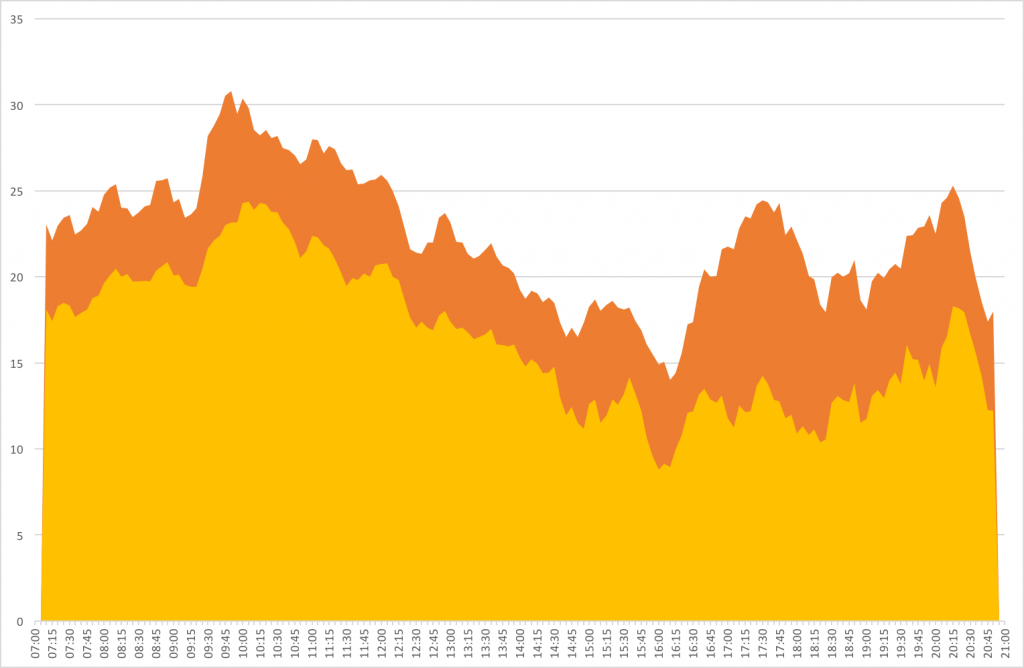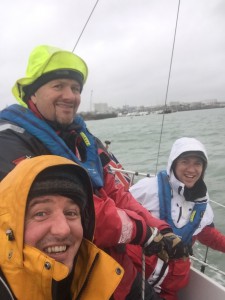 We sailed on a reach up the River Itchen past Shamrock Quay and then tacked back out again and headed up the River Test towards Ikea. Another surprise was just how quickly she moved through the water. The log being brand new hadn't been calibrated yet and was clearly in error. But speed over the ground was impressive. Next time we'll take closer note but she was easily exceeding 6-7 knots. She also seemed to point quite high.
My suspicion is that her classic 70's long keel hull reflected a bias in those days to designing seaworthy craft rather than today's more comfortable beamy fin keel yachts.