My father bought (in kit form) and built Windchat with two of his friends in 1973 three years before I was born. They took her to Guernsey on the first maiden voyage proper and some 40 years later I embarked on her restoration.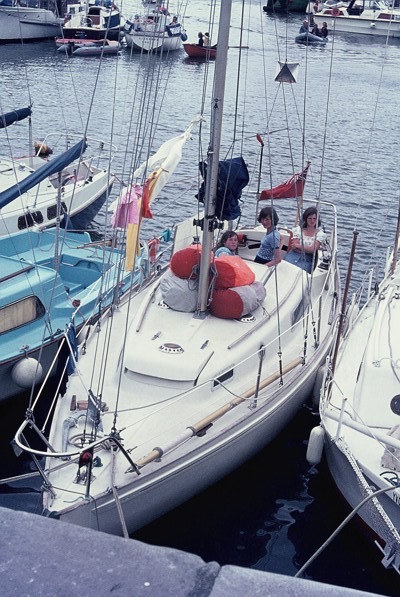 I enjoy childhood memories of summer holidays sailing her with my family. Over the last 20 years, for reasons too complicated to share, we lost contact and she fell into disrepair.
Then one day in 2014 the co-owner proposed to scrap Windchat but needed the signature of my father as he was still on the title deeds. Dad's quick thinking lead to a phone call to me and, as a result, I was £10 poorer and a yacht owner for the first time.
Upon some reflection, I did in fact change my mind once, and paid her one last visit at Deacons Boatyard in Swanwick to say goodbye. A sobering 'last pop below decks', with its flood of memories, soon made me realise that I couldn't be the person to send her to scrap.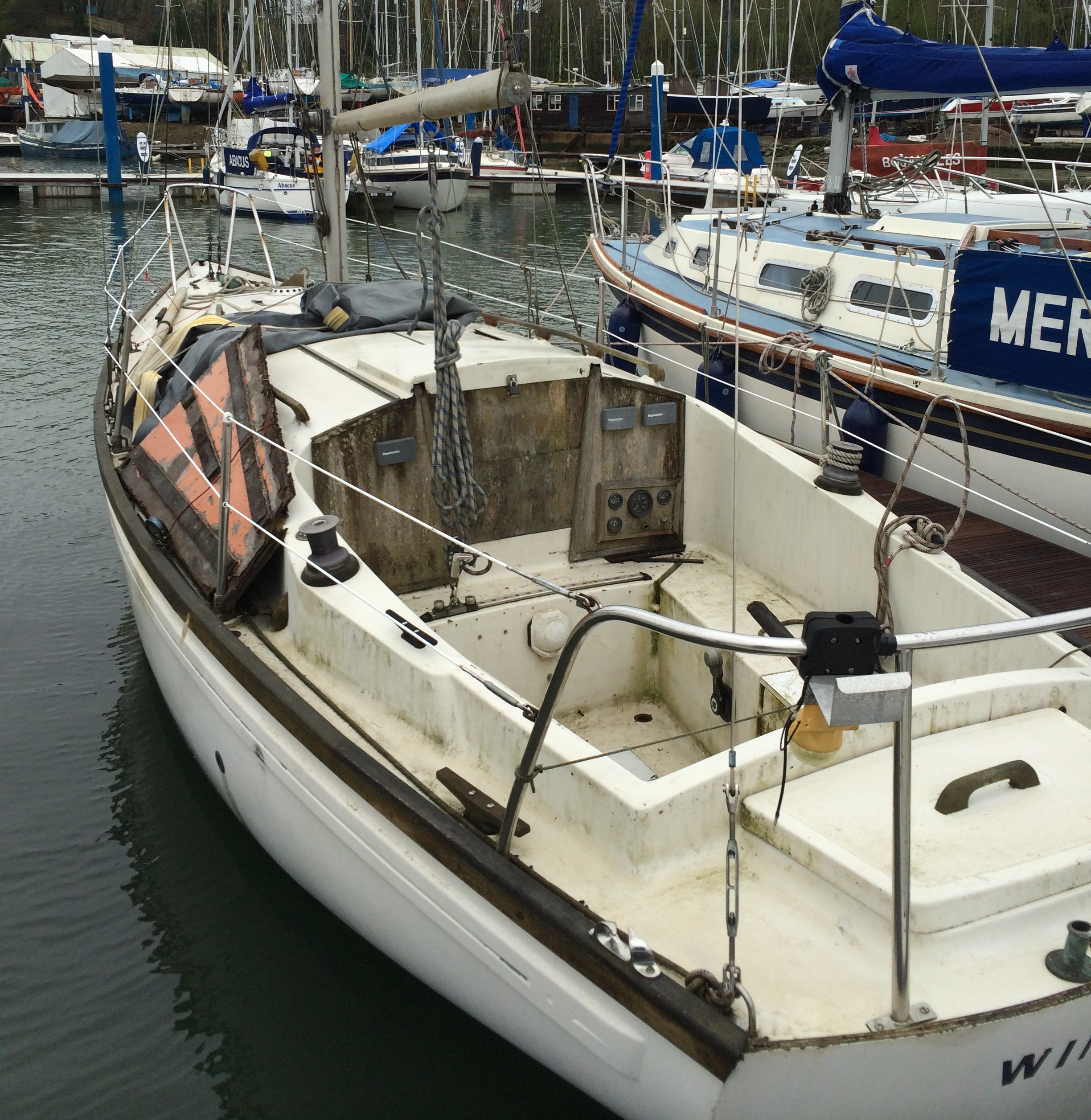 After lengthy chats with the good folk at Deacons – particularly Nick – I managed to convince myself this undertaking was in fact doable, and so began the restoration. It would be carried out by the same boatyard where she was originally built over 40 years ago.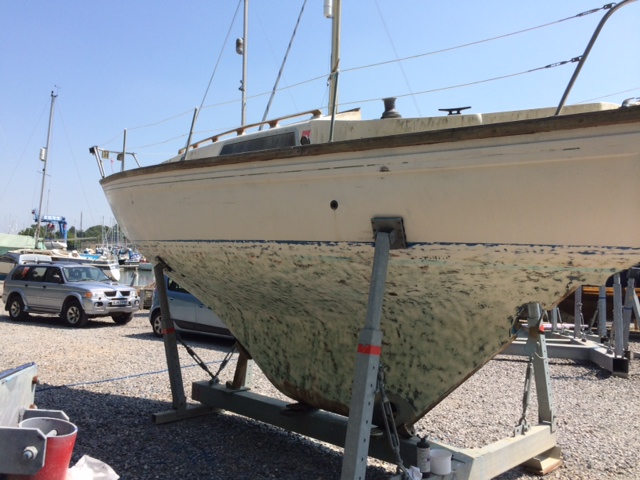 During the winter of 2014 her hull was shot blasted, 2 pack fibre filler used to fill in crazed gaps and two pack paint applied. The following spring replaced the cushions, instruments, top side wood work, standing and running rigging.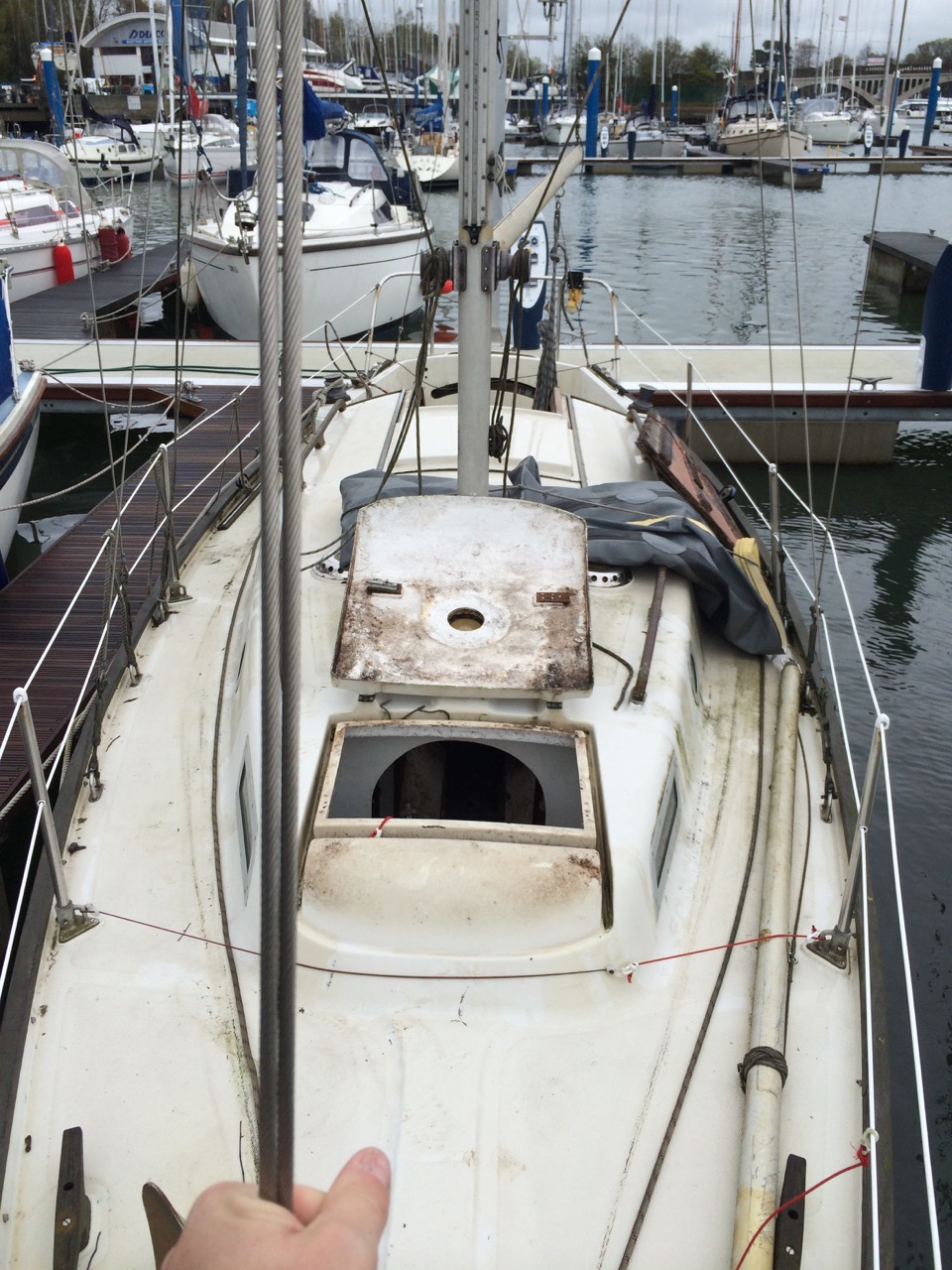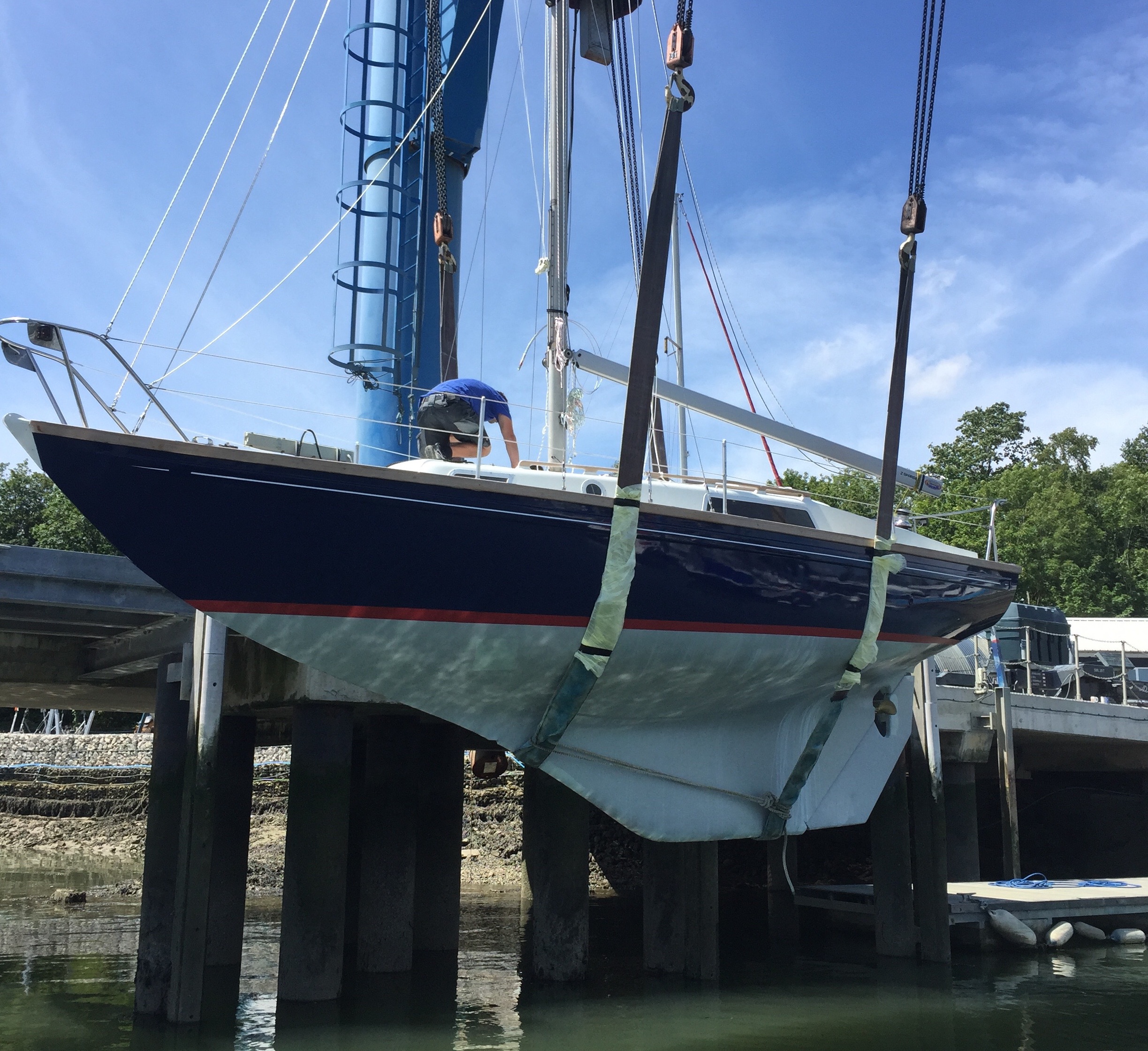 On our test sail in the Solent in summer 2015 we discovered a twisted rudder stock and put that right during winter 2015 and then replaced the woodwork below, added spinnaker tweakers and improved instruments.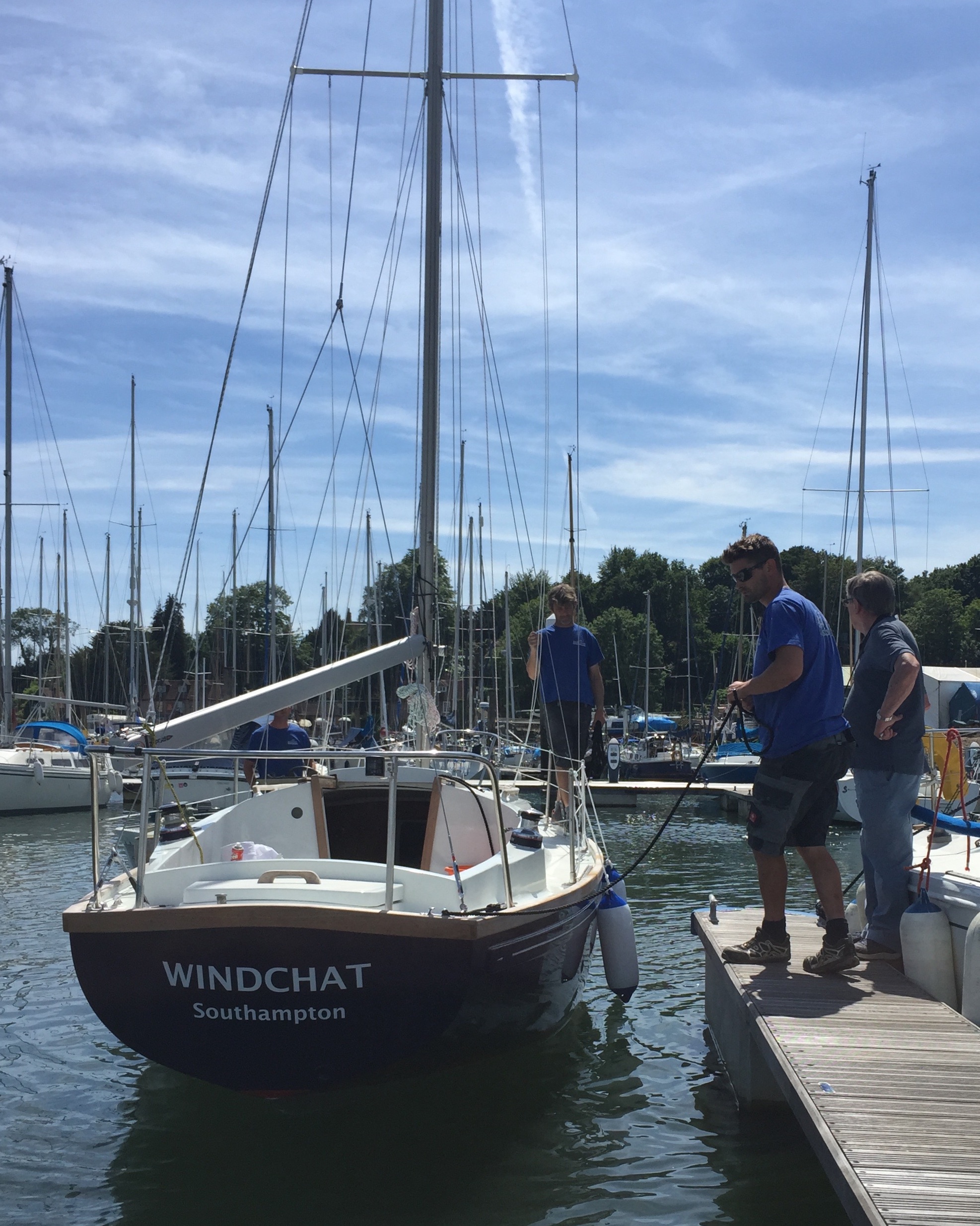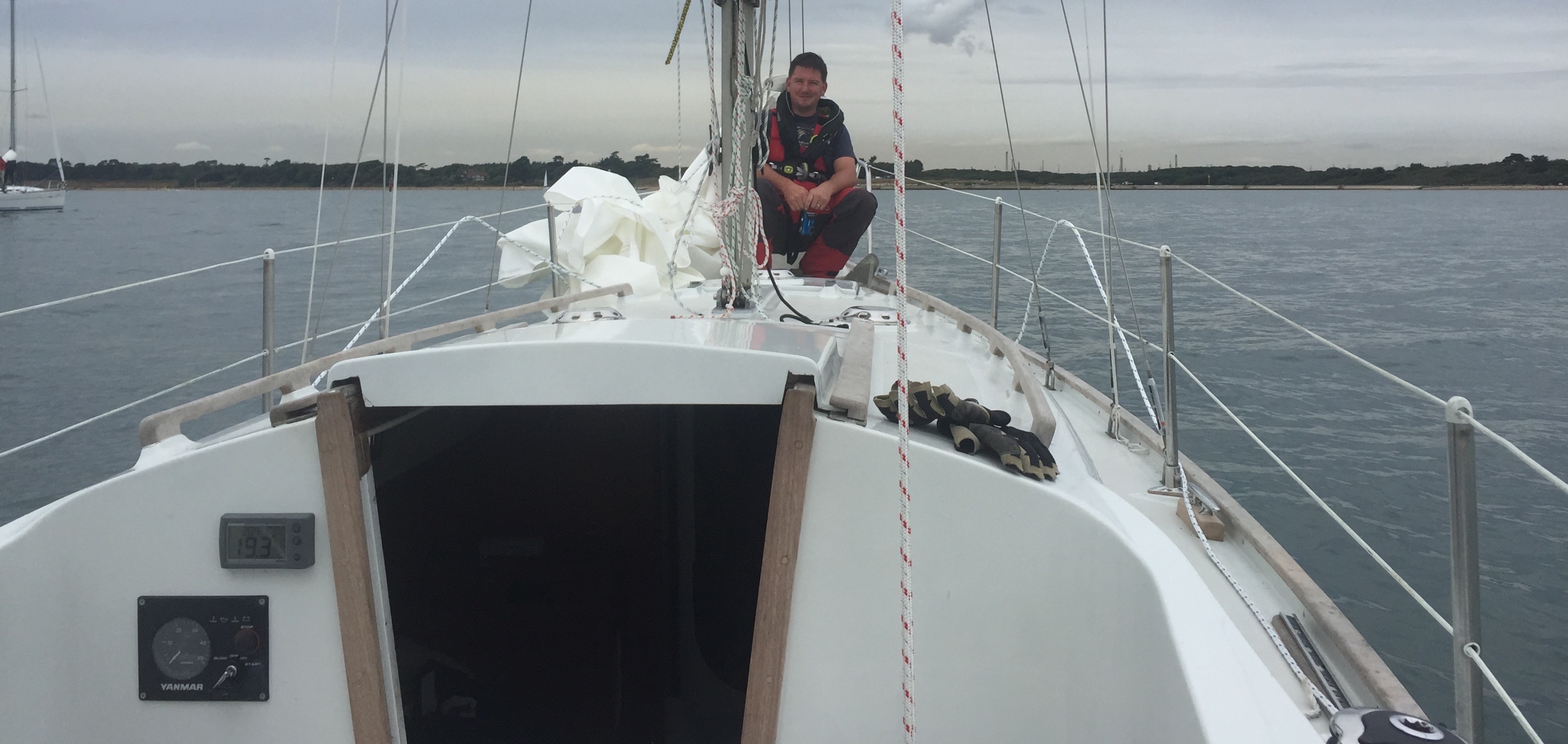 Her first real test was 9 months later during the 2016 Round the Island Race.