We said farewell to the Isles of Scilly at around 1pm slipping our moorings and making our way back towards New Grimsby – the last leg in our trip from the Isle of Wight.
Read about the first leg from Yarmouth to Falmouth and then from Falmouth to St. Mary's
Departure from St. Mary's
I was skippering this leg from the Isles of Scilly to Brest and after clearing the shallows between Bryher and Tresco we undertook a bit of compass calibration. I'd noticed that when heading north our compass seemed several degrees out from both GPS and the handheld. This would be an unnecessary error on the 100 miles trip to Brittany. We did a rather crude version of swinging the compass and noted that when travelling with any southerly component it was spot on. It needs proper calibration though.
We passed out through St. Mary's Sound and the Spanish Ledge cardinal and set our course of 148 to Brittany at 1405 (here's an explanation of how to work up a course to steer using sailing from Portsmouth to Cherbourg as an example). All the indications were that we'd have good wind in a perfect westerly direction but as we cleared the lee of the islands we realised there was no lee because there was no wind. How frustrating – engines for the next few hours.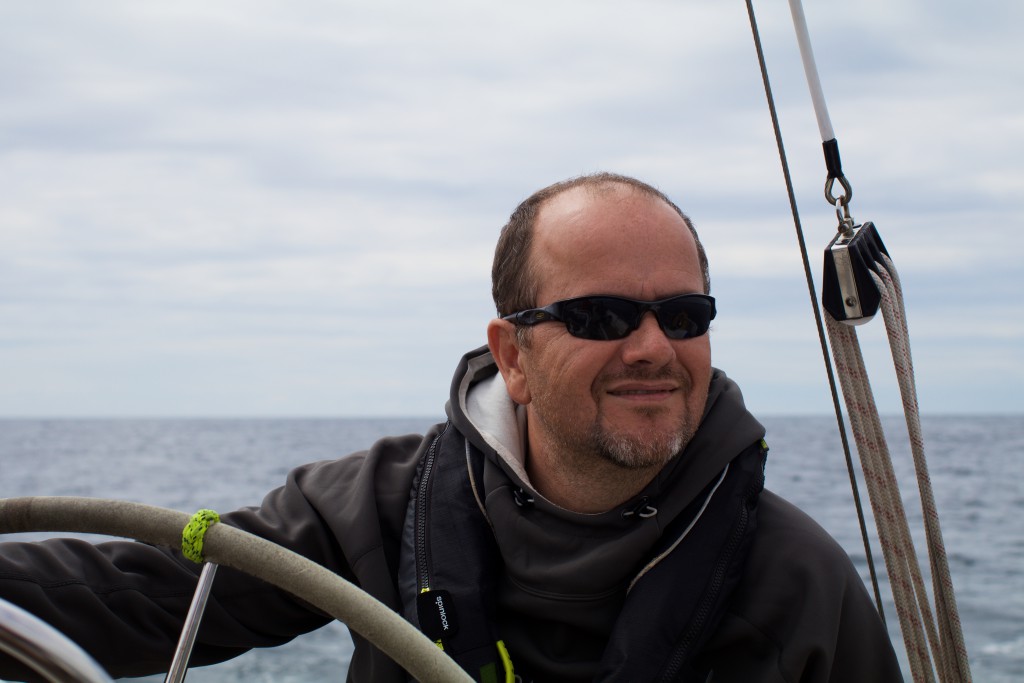 Beam reach across the Channel
Only for an hour as it turned out and we settled on to a nice beam reach in a south westerly force 2/3. We were making a steady 5 knots and, as the sun started to set, it became a little variable from astern. So, being dark, we set a preventer to avoid any accidental gybes.
It was very peaceful and the dolphins came to join Jane/Joe during their night watch. Unfortunately, I was asleep and, although they couldn't see them (using a torch would be rather antisocial), they could hear them breathing just a couple of feet behind the transom. I was quite envious to hear that one.
Joined by dolphins
I set my alarm to be awake for the sun to rise, which it did of course. However, it wasn't worth getting up for – the clouds completely obscured anything impressive. The dolphins did return though – we had a pod of about a dozen swimming alongside the bow – which we duly recorded. My son Joe cut this short video from the plethora of rather wobbly clips.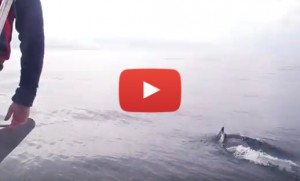 On arrival at the Chenal du Four on the western side of Brittany the dolphins were long gone. It's a very straightforward channel, well buoyed and it was great after a dozen hours to see land again.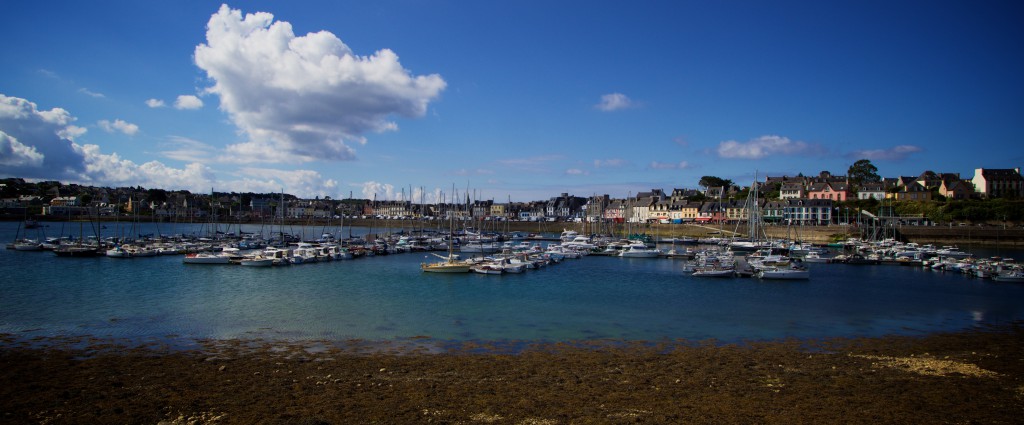 Arrival at Camaret-sur-Mer
As we rounded Pointe de St. Mathieu into the Avant Goulet de Brest we noted many more yachts out to play on this Saturday morning. The pilotage into Camaret-sur-Mer was easy enough – just an isolated danger mark to avoid and we made our way around to the pontoon nearest the town promenade for well earned/needed showers.

The main 95 mile crossing had taken us about 23 hours which is roughly 4.1 knots which is not too bad considering the wind was mostly force 2.
Log entry. 29.7.16 Cartel. Bavaria 40′ Skipper St. Mary's – Camaret-sur-Mer F3. Slight. 124NM tidal.