We're moored up in Maslinica on the island of Otok Šolta after our first night aboard and first day on the water.
The flight over was pleasant enough that we questioned if it really was EasyJet and the transfer from the airport was only 10 minutes. Our yacht 'Ladybug' was a lot beamier and more spacious than we anticipated.
After a decent nights sleep we slipped our moorings at about 11am and within seconds things weren't going according to plan. One of our lines decided to knot itself (our fault) around the mooring post as we slipped. Fortunately, as we wondered whether to throw Joe ashore, someone came to our aid and untangled it.
The weather forecast was light winds with occasional thunder and short rain showers. As we left the shelter we had about 13kts with no gusts so up went the sails and we cruised for about an hour on a beam reach at around 7kts. The sun disappeared and the rain started and we could hear thunder but it was not affecting the sailing at all.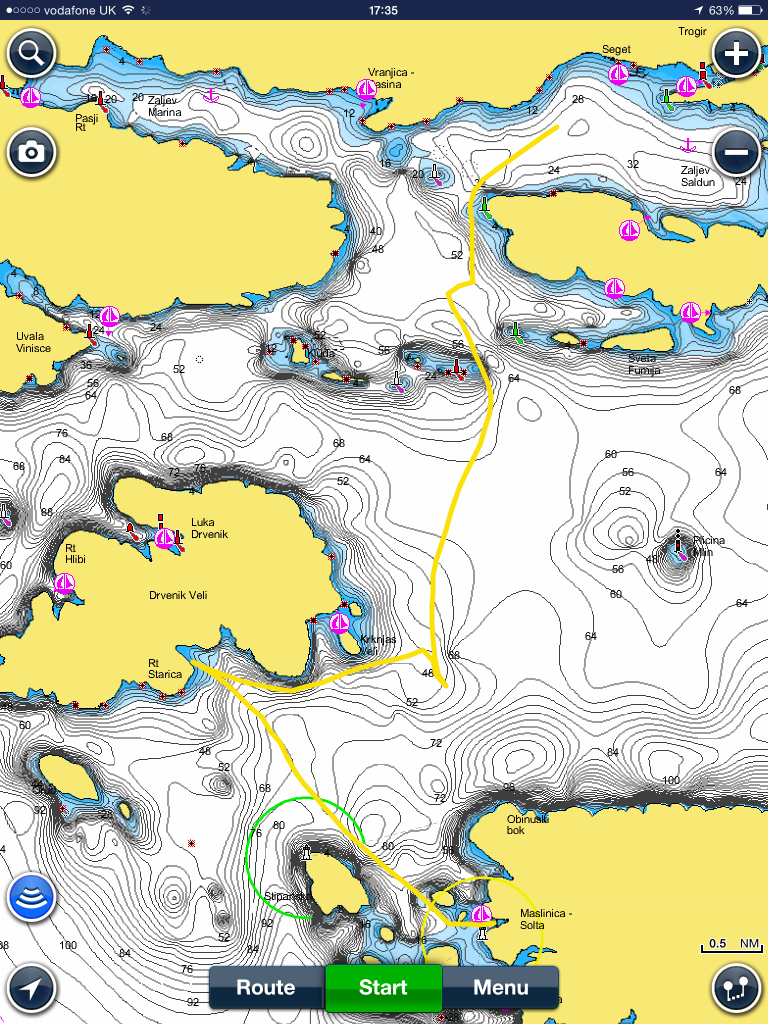 We found a nice quiet bay with maybe 3 yachts anchored and joined them for lunch, the sun having reappeared as promised, anchoring in about 7 metres.
Our final cruise over to the island of Solta was short enough but we were instructed to hang around for about 30 minutes while the harbour master decided if someone would leave and free up a space. We were joined by about 5 other yachts who abandoned their wait and after about a hour were ushered onto the harbour breakwater.
As I write Helen and Tom have strolled into the village to find vinegar to help with the sea urchin spines Joe step stepped on! They've found somewhere nice to eat right on the harbour.