After two nights in Maslinica at £75 a night (gasp) we were ready for Stari Grad but ended up anchoring in a Hvar bay. After our first night we had been moved from the outside of the breakwater as the wind was likely to pick up – no complaints there. We had two descents meals in local restaurants and when walking back on out last night noticed a band setting up just 20 feet from our berth. Cue fourth rate Croatians covering any number of tracks very loudly until around midnight. I collected bread and stopped off for an espresso while the boys laid the table.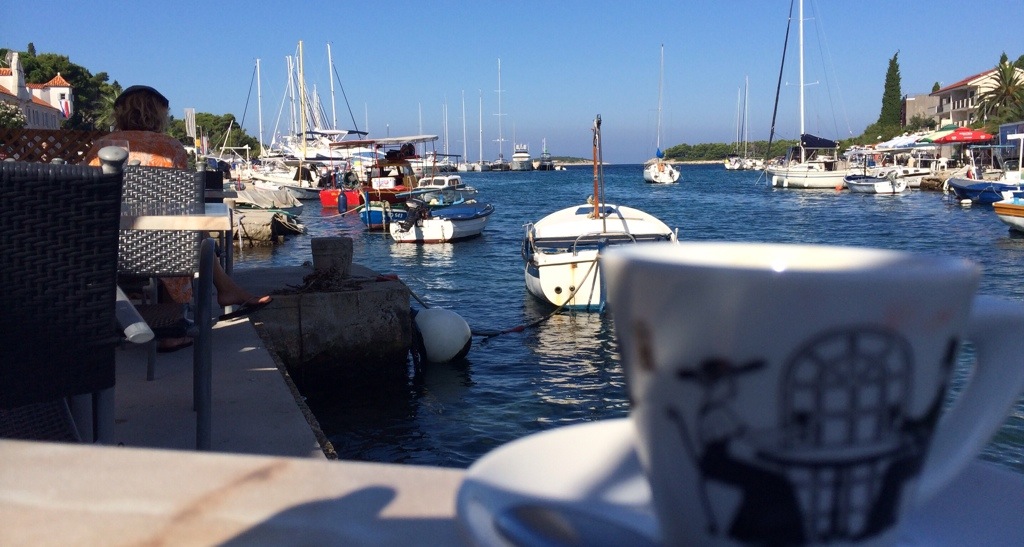 The sail over to Hvar was around 20 miles with around 13kts of wind from the NW. Rather than risking accidental gybes we took broad reaches to get us the entrance to the bay, taking 30 minute shifts at the helm. We were averaging around 7kts with Helen taking the record with 7.7kts. The wind was pretty steady with no gusts to speak of.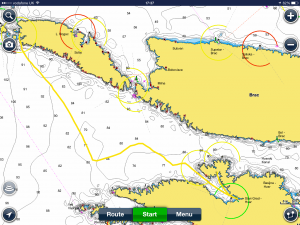 Stari Grad itself is about 2.5 miles inside the bay and when we arrived were immediately turned away having been advised it was full. Our back up plan was to anchor in Luka Tiha and as we approached noticed lots of mooring buoys but none available. The pilot book hadn't mentioned any of these and it turns out that they are some how reservable. The harbour master in Stari Grad told us he would reserve a spot in the town our yacht for tomorrow night – we'll see.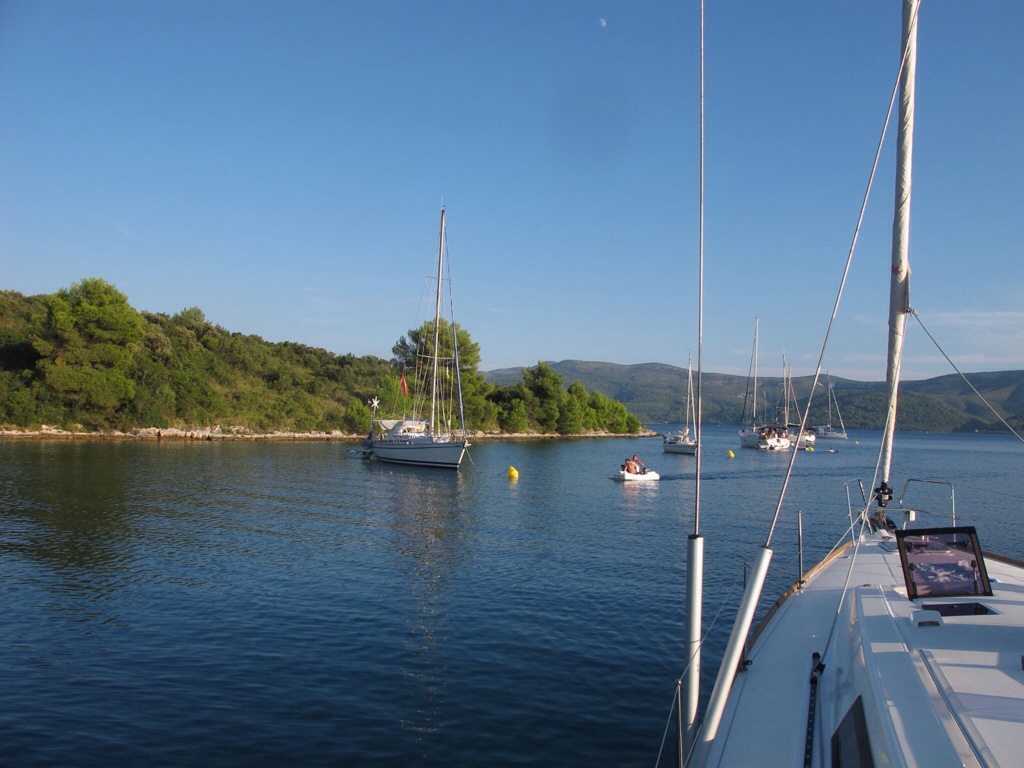 Anchoring isn't that difficult but you can certainly make it so. When you know you're going to be tied up overnight the pressure kicks in. We found a spot, dropped the pick and then sent Harry & Joe ashore with lines to tie around a couple of trees. Sounds simple but it took an hour. It's now about 7pm and the local harbour master has just stiffed us for £21 – for anchoring!