Stari Grad was an attractive town with old buildings lining the quay but to honest when it's this hot anywhere is difficult to spend a lot of time wandering around. We moored almost without incident after the short trip from Luka Tiha, as the wind was blowing us on to the boat next to us before we could get in. We aborted and took a wider approach second time around. There are no facilities at Stari Grad so basically it's £51 to tie up.
Today, though, we planned to stay in the marina opposite Hvar town and as the winds were very light we motored around the north of the island and into the Pakleni channel arriving at 2pm, we thought in plenty of time. It was rammed. They don't answer the phone (we called the day before and this morning), there's no VHF channel and so we were turned away with the international hand signal of 'marina full'. I was tempted to teach them another one. Croatia sailing is basically very overcrowded.
Helen had already found a back up bay, Vela Garška Uvala, opposite the island on Hvar where they might be a 'few' other yachts and no restaurant or facilities at all. We were fine with that as we've been keeping backup provisions at the ready.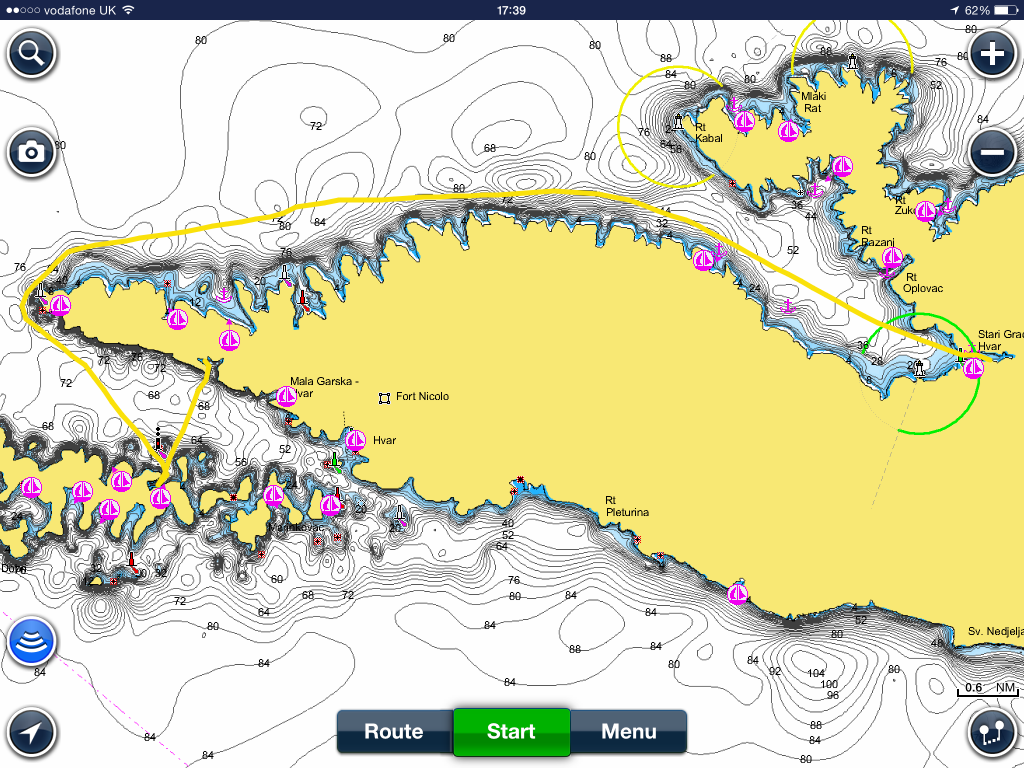 There were several already tied up and we managed to find a spot easily. By the time sunset arrived the banks of the bay were chocker with yachts – extremely peaceful though. Tom noticed there was a restaurant with a fire burning and that was enough to tempt us to paddle over in the tender. Helen and I shared sea bass and the boys opted for steak/pork.
We paddled the dingy back in pitch darkness at around 10pm for a peaceful nights sleep.