The trip over from Korčula to Vis was around 4.5 hours and for a good chunk of this we were motor sailing. We set off at around 9am as we feared not getting a quayside mooring if we arrived too late. Vis is one of those classic destinations which is very popular and you need to sacrifice your days sailing in exchange for getting in – Hvar was similar and so was Fiskardo in Greece.
An hour out of Vela Luka we had the sails up and engine off and were cruising at about 6 knots in 10 knots of breeze. We rigged a gybe preventer as before so I could relax a bit while everyone took 30 minute shifts at the helm.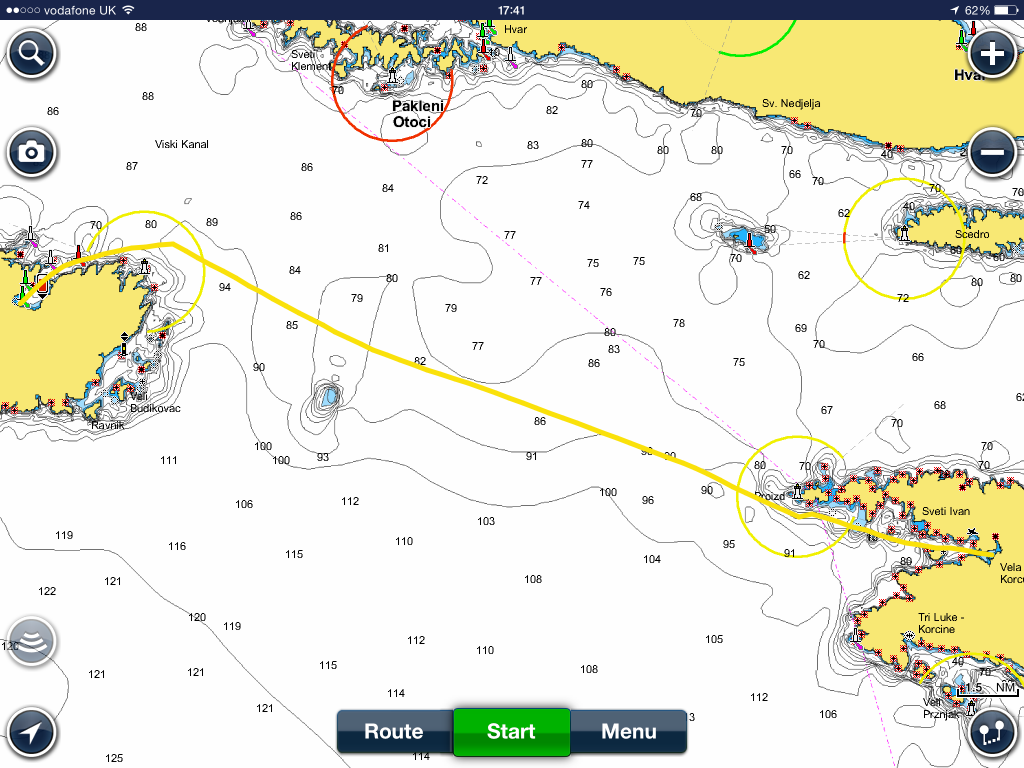 As we approached the bay of Viška Luka we prepared to get the sails down. It was pretty breezy and quite tense onboard (read that I might have shouted a couple of times). I pushed the revs up to maximum for the first time and gunned into through the bay in case minutes counted for berths. It didn't and I could see plenty of free spaces with the binoculars. It had by far the largest capacity we've seen on a quay (I'm guessing 200) but they still run out and sure enough, a couple of hours later boats were turning around and finding anchorages.
Vis itself was lovely. More sophisticated than Hvar, having lots of artisan shops, whereas the people on Hvar seemed to have come straight from San Tropez and brought the sophistication with them. A lot more English folk here too – we rarely had heard our own language in the last week.
Helen and I shared a large sea bass roasted on the grill which was excellent on our first night and reverted to the other classic Croatian meal on our second night – pizza. We are all rather into octopus salad, it has to be said.